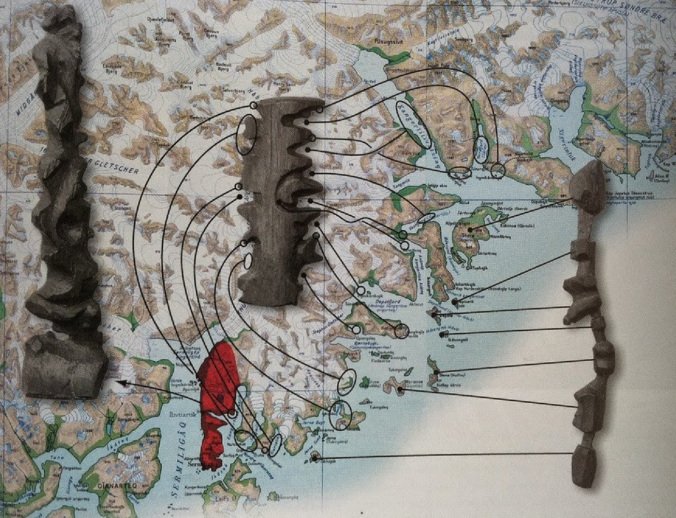 The Inuit carve portable, waterproof, floating maps out of driftwood for use in navigating the littoral.
These three wooden maps show the journey from Sermiligaaq to Kangertittivatsiaq, on Greenland's East Coast. The map to the right shows the islands along the coast, while the map in the middle shows the mainland and is read from one side of the block around to the other. The map to the left shows the peninsula between the Sermiligaaq and Kangertivartikajik fjords.
From The Decolonial Atlas, an antidote to all the other ones: Kurdistan in Kurdish, Lakota Territory, Agricultural Maps.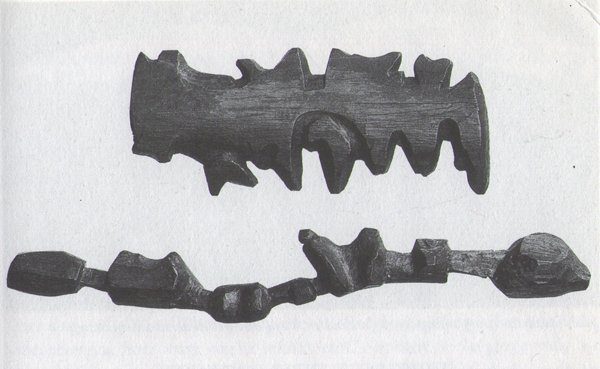 Powered by WPeMatico